Winter in Seattle isn't as cold as you might expect. The sun is usually hidden behind a cloud all winter (this doesn't stop people from wearing sunglasses though). Now though, finally, I can see the light. Literally. The sun doesn't set till 7:30pm these days. Cherry blossoms are everywhere and it looks like we might hit 70 degrees this week! Hello Spring!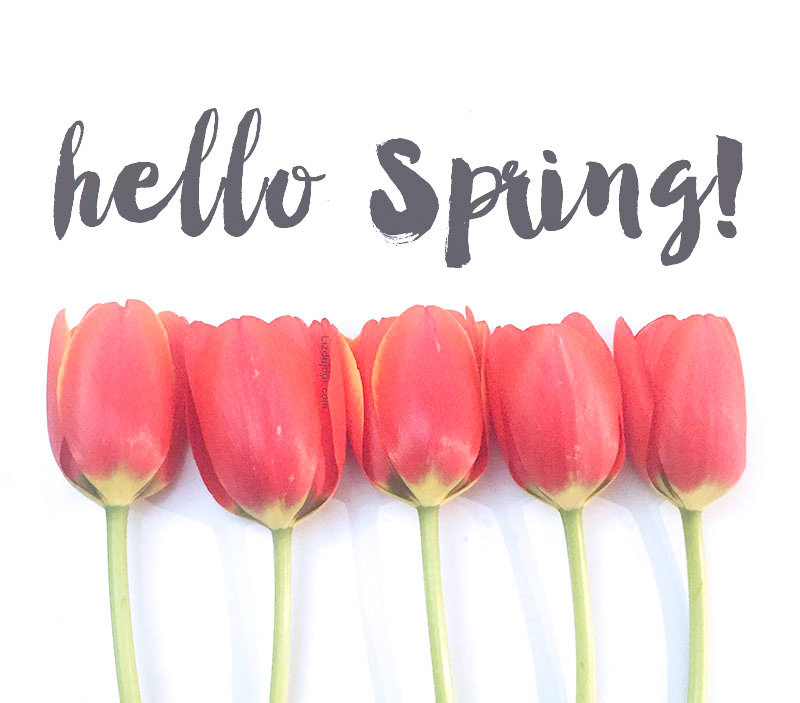 For me, spring means spring cleaning. With the warmer weather, I've taken some time to finish a couple of projects around the apartment over the last few weeks. We completed a HUGE DIY project which has been 2 years in the making (yes, 2 years). I can't wait to share that on the blog soon. This new project took 2 weeks (with lots of breaks). I also made a few changes to our apartment layout because it was feeling very bleh. The change that made the most impact was moving our sofa away from the wall and placing it in front of a few bookshelves. It sounds like a small thing but re-arranging furniture has given our living room new life to go with the new season. I've shared some photos from our living room on Instagram:
I've also taken the bold step of investing in a house plant. Bold because this is my first house plant! I feel so adult.
Say hello to this Bird of Paradise plant. Purchased at Ikea Seattle because I just found out their house plants are real and don't come with instructions! I'm so late to this information and I've walked around that store so many times. I've also secretly named my plant Stella. "Secretly" because my husband is not aware that I've named her. Unless he reads this.
Interesting random fact related to Stella. This plant is native to KwaZulu-Natal in South Africa and my mom has South-African citizenship (from KwaZulu-Natal). I didn't know this when I found Stella but hopefully that means we get along and I don't murder her. We share deep roots. That was a pun.
Speaking of Instagram, over the last few days there has been a lot of talk about the new Instagram algorithm. In the near future, Instagram posts will no longer be displayed in chronological order. Now an algorithm will decide the order of posts based on what I can only assume is magical pixie dust. I've found the mass hysteria a bit amusing. How hilarious is it to see brands/bloggers with hundreds of thousands of followers asking you to enable push notifications so you don't miss an update? It's more likely pages like mine will take a hit. Even then, I don't think it's a good idea to get an alert every time someone posts a photo. Think of your phone battery life!
If you want to keep seeing certain IG updates then let's all interact more. Follow, like, and comment on the posts/pages you enjoy. That way the magical algorithm knows what is important to you and you stay up to date.
Final update. THANK YOU to all my new blog readers and IG followers reading this!
Hello Spring! Finally.
UPDATE
My husband does read the blog and is now aware of Stella's name.