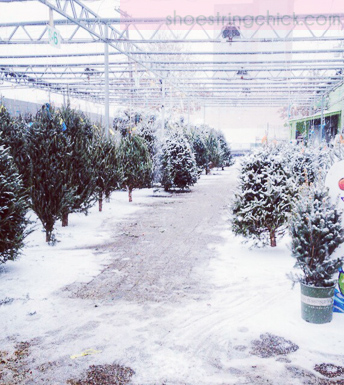 Well folks, we tried our best to stay within the rules of the self-imposed Christmas decor challenge but it didn't work out. I guess shopping for a Christmas tree two weeks before the holiday was not the best idea. Maybe next year we will have better luck.`
Remember our budget was $100? Sadly we went over budget by $50.
We found a lot of Christmas tree ornaments at our local Target for under $5 each. We found so many ornaments in fact that I think we overdid it a bit on the tree, but I love it!
We also had the brilliant idea of trying to make a Miley Cyrus Wrecking Ball ornament (we planned to place a look-alike doll on a large grey ornament and swing it back and forth) sadly this was not to be. We could not find appropriate dolls at the store. This would have been a fun addition to the tree though.
For the Christmas tree, we started our own "tradition" and picked up a live tree. Our first tree together and the first live tree for both of us.
I pointed to a tree, they wrapped it up, we paid, and we left. I am not sure what I expected since I have never been (live) Christmas tree shopping before. It may sound weird to some of you reading this but, when you have spent most of your Christmases in Africa a live fir Christmas tree in your home is a novel idea.
We even managed to squeeze in a trip to the grocery store even though there was an insane snow and rain storm rolling over the Northeast on Saturday. We saw cars sliding over the road a few times.
When we arrived home we set up the tree, after RJ had inspected and barked at it.
Closeups of my favorite ornaments on our Christmas tree. These are all from Target and under $5 each.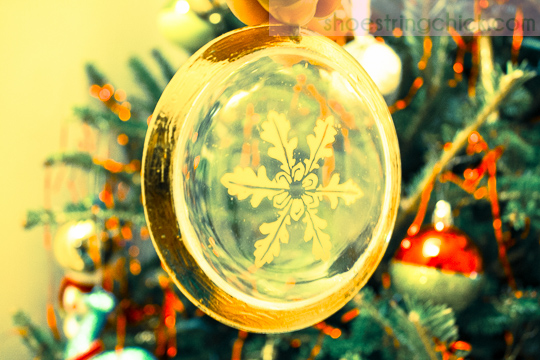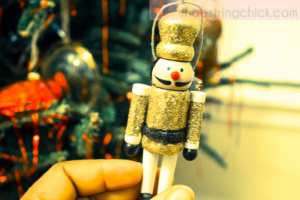 Also, a look at our tree topper. A bird that reminds me of the Twitter logo. A small nod to the internet.
I think we did a good job considering all this was done in one afternoon in the middle of a snow storm with a Zipcar deadline hanging over our heads. I love our tree! If you have never tried a real tree yet, you should. I am convinced. Ours is a Fraser Fir and smells great.
Merry Christmas in advance!