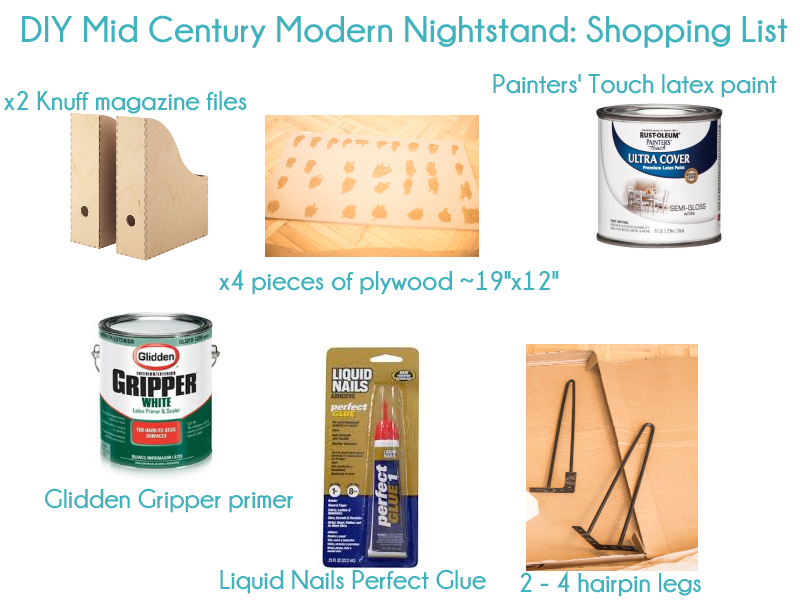 As promised, here is the list of tools/items we used for our DIY Mid Century Modern hairpin leg nightstand.
Each nightstand's total cost was under $50!  This was definitely a project that required patience as there was a lot of waiting for things to dry/set.
Disclosure: Some of the links in this post are affiliate links. This means if you click on the link and purchase the item, I will receive an affiliate commission.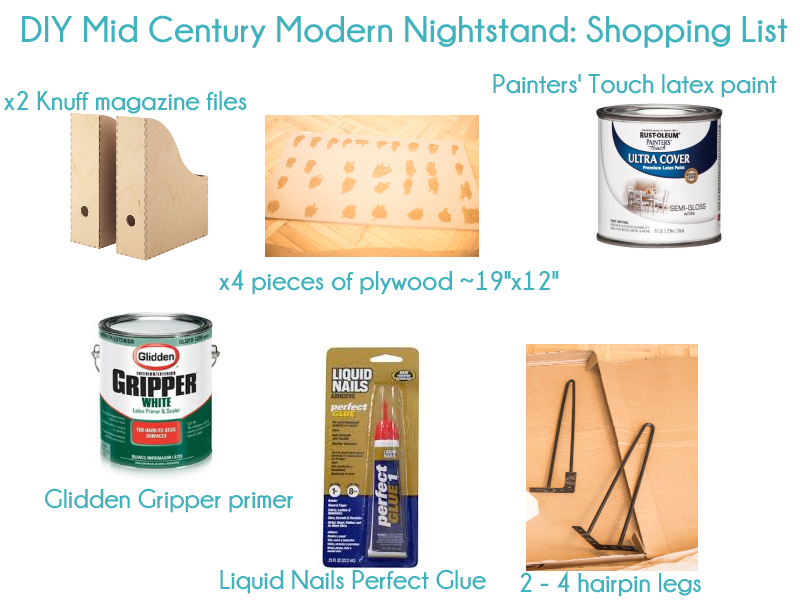 OPTIONAL: Minwax Poly stain in Honey
If I were to repeat this process for another side table/nightstand I would probably do a few things differently. As I discussed in the other post, the order in which I attached things was probably not the easiest way to do things.
I was asked if I had to use a sealer and the answer is no. I asked about this at Home Depot and was told I did not need one and it would probably just discolor the white.
Also, if this was for a side table I would use 3 rod hairpin legs if using only 2 hairpin legs per table. You can see from the finished product that I only used 2 rod hairpin legs per table because I planned to rely on the wall for extra support.
So far, the night stand has held my laptop, phone, and a few other accessories without issue and the paint and stain is holding up great without sealing.
I did try repainting another piece of Ikea furniture. This time it was our black Expedit bookshelf turned TV stand which turned out great! More on that later.