When it comes to an apartment dining table, space is a big concern. At the moment we have more space than is "normal" for a New York apartment (because we are paying outrageous rent) but this will not always be the case. We did not want to eat dinner on the couch all the time so we had to find a space saving dining table on a budget.
We focused on collapsible tables, specifically gateleg tables because these typically fold into very compact rectangular "blocks" that can be placed in a corner. We ended up choosing the Ikea Norden Gateleg table due to the lower price although the Crate and Barrel Span Gateleg was a close second.
We chose the Norden Gateleg in "pine" knowing that we planned to paint the table top (eventually). We finally got around to painting the top of the table it and here is the finished result!
First, the before. Sadly I did not take a before picture so the stock image from the Ikea website will have to do.
This table can seat 4 people. You can probably seat 6 people at a time if you also use both heads of the table and don't mind being a little closer to your guests.
As much as I love Ikea products, some of their furniture is just begging for an upgrade. I am not sure there are many homes this pine color would go perfectly with (as is). For the table top, we chose Behr Premium Plus Ultra paint in Fashion Grey (available from Home Depot) which is a paint plus primer.
Unlike last time when we sanded the tv stand before priming this time we simply cleaned the table top and applied the paint. It was an experiment of sorts and it worked!
Here is what the table looked like after one coat of paint.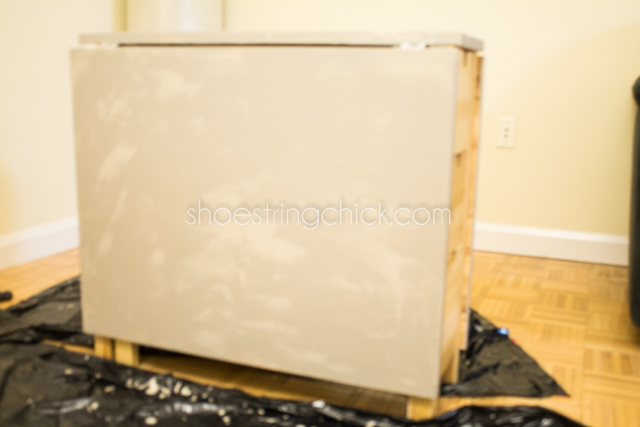 I will add the paint dried VERY quickly. I was surprised. The lighter areas are the drying areas. We painted the table in "compact" position to make sure we were able to reach all areas of the table top.
After letting the first coat dry overnight, we realized we would need a second coat. Which we applied the next day.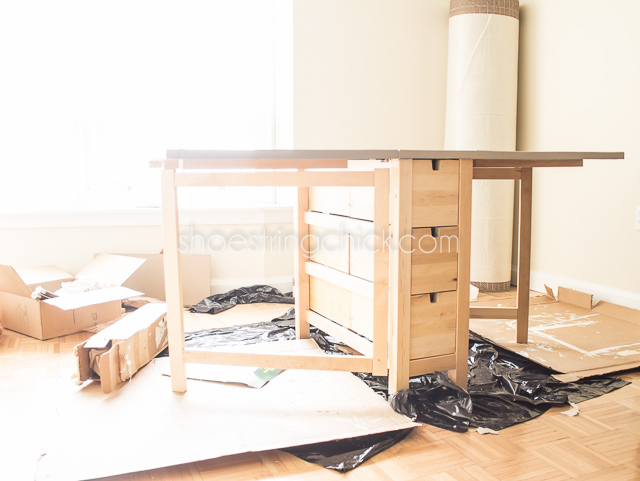 The second coat was also left to dry overnight.
After two coats of paint and two overnight drying periods. Here is what the table looks like now.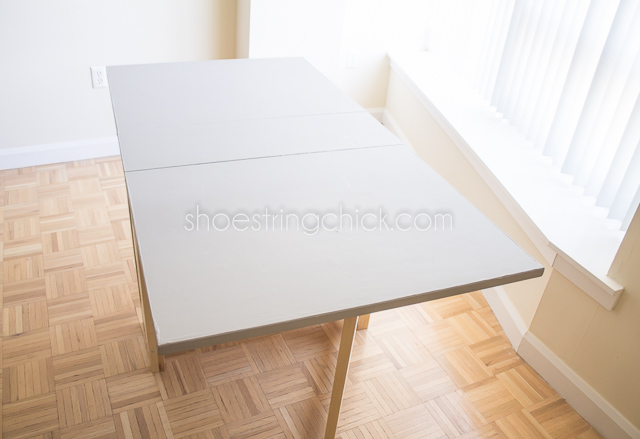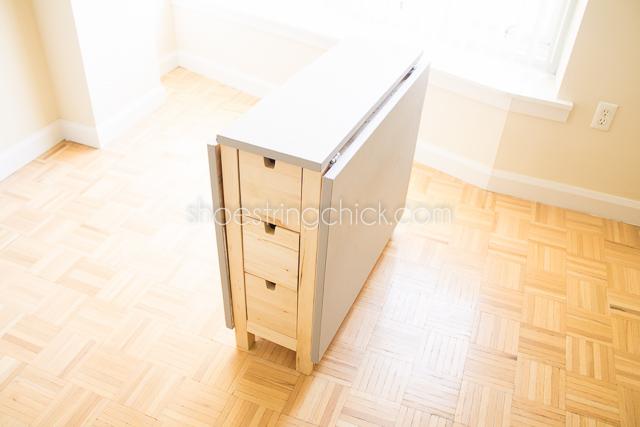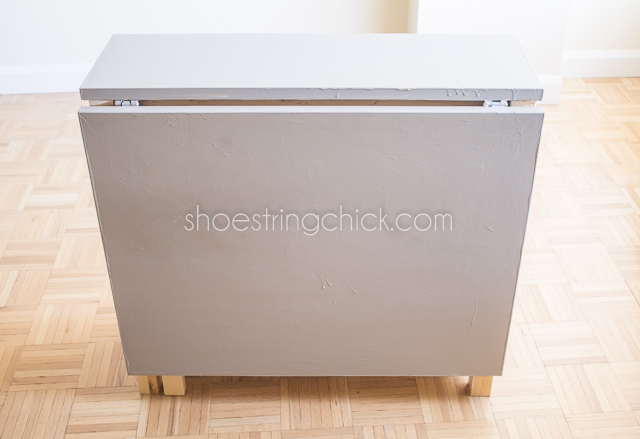 In this last picture you may notice some of the "drip" marks from that second coat of paint. Sadly I am not a master painter. Practice makes perfect though!
Overall the paint has held up to daily use. Daily use for us means weekend meals, weekday dinners, and a few hours of working on the computer or studying.
Here are a few close-ups of the table top:
A few more drip marks on the right edge of the table in this next picture.
Some more shots of the "full" table with a runner and spring peonies in a vase. I LOVE Peonies.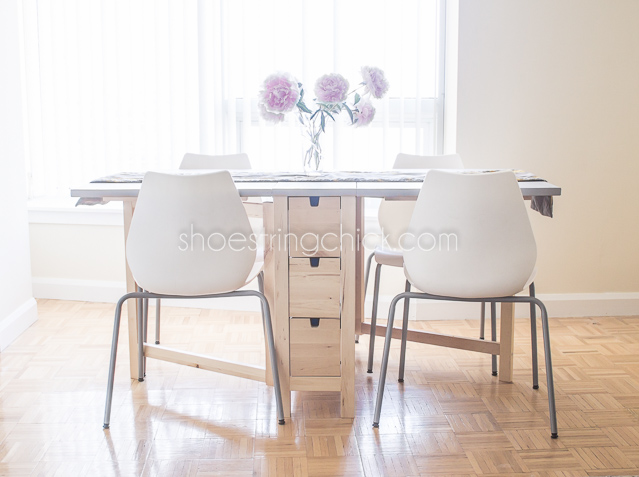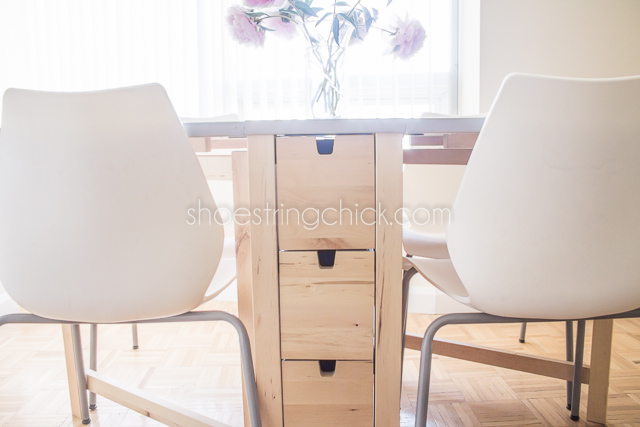 The chairs are from Flash Furniture on Amazon and can be stacked.
Since it is usually just the two of us (and RJ) we usually only use "half" the table and stack the other two chairs in a corner. Like so:
I think the new table top looks much better. There was some debate over whether or not to paint the whole table but I like this look. So far the paint has help up well (we have been using this for a few months) so I am happy!
Let me know if you have any questions. You can see my other DIY painting Ikea furniture project here: Updated TV Stand.